WE USE THE

WORLD'S LEADING

VIDEO, PHOTO, TV & FILM

PRODUCTION MANAGEMENT SOFTWARES

.
CUSTOMIZABLE SOLUTIONS

TO BETTER MANAGE PRODUCTIONS, ALL IN ONE PLACE,

SEAMLESS

.
CALLSHEETS
Create and send personalised mobile-friendly call sheets. Track delivery status, views and RSVP's. Collaborate with crew and get digital approval before sending.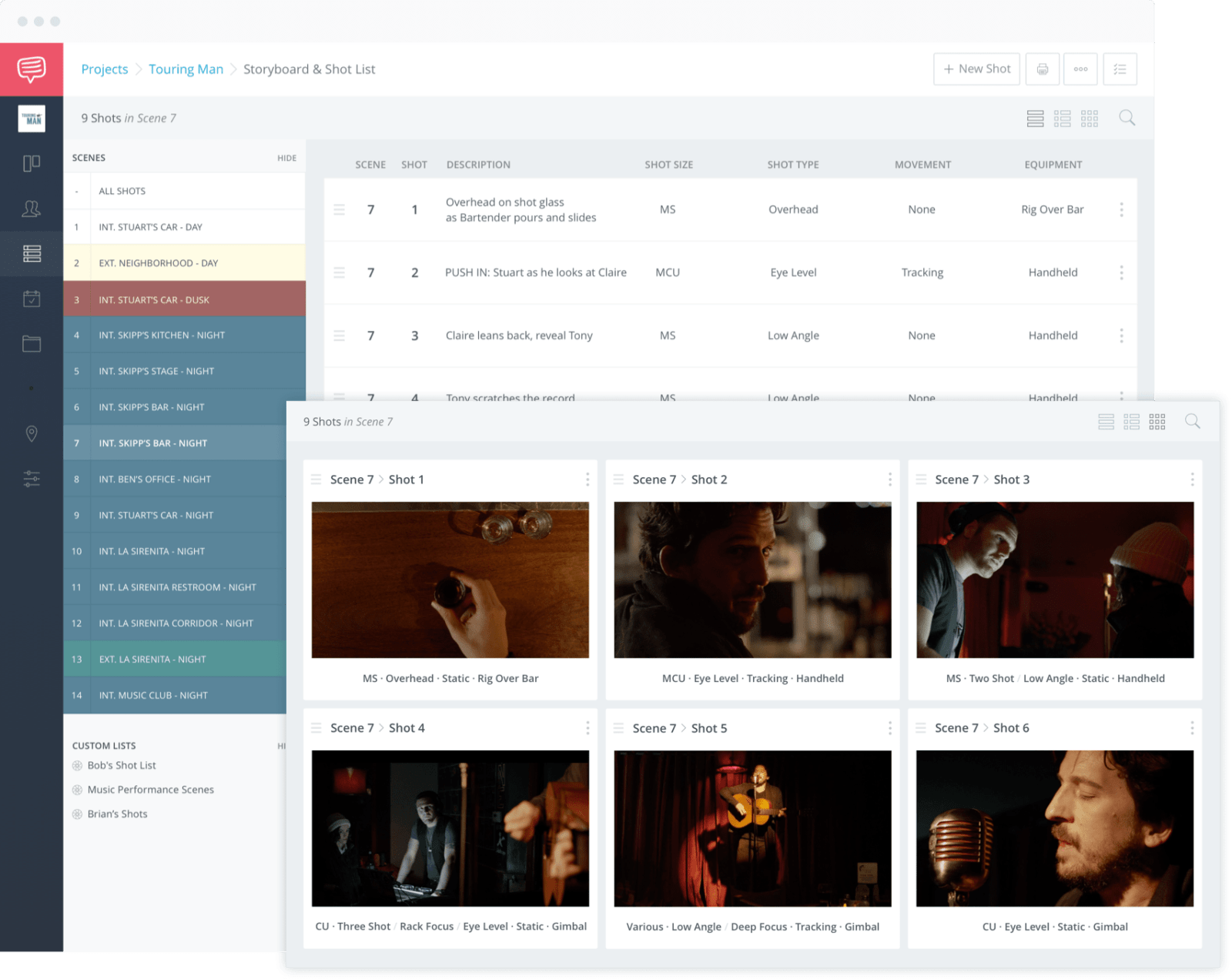 SHOTLISTS & STORYBOARDS
Add shots, specify shot sizes, types, movements, lens, gear and more. Create multiple lists for various scenes or camera setups.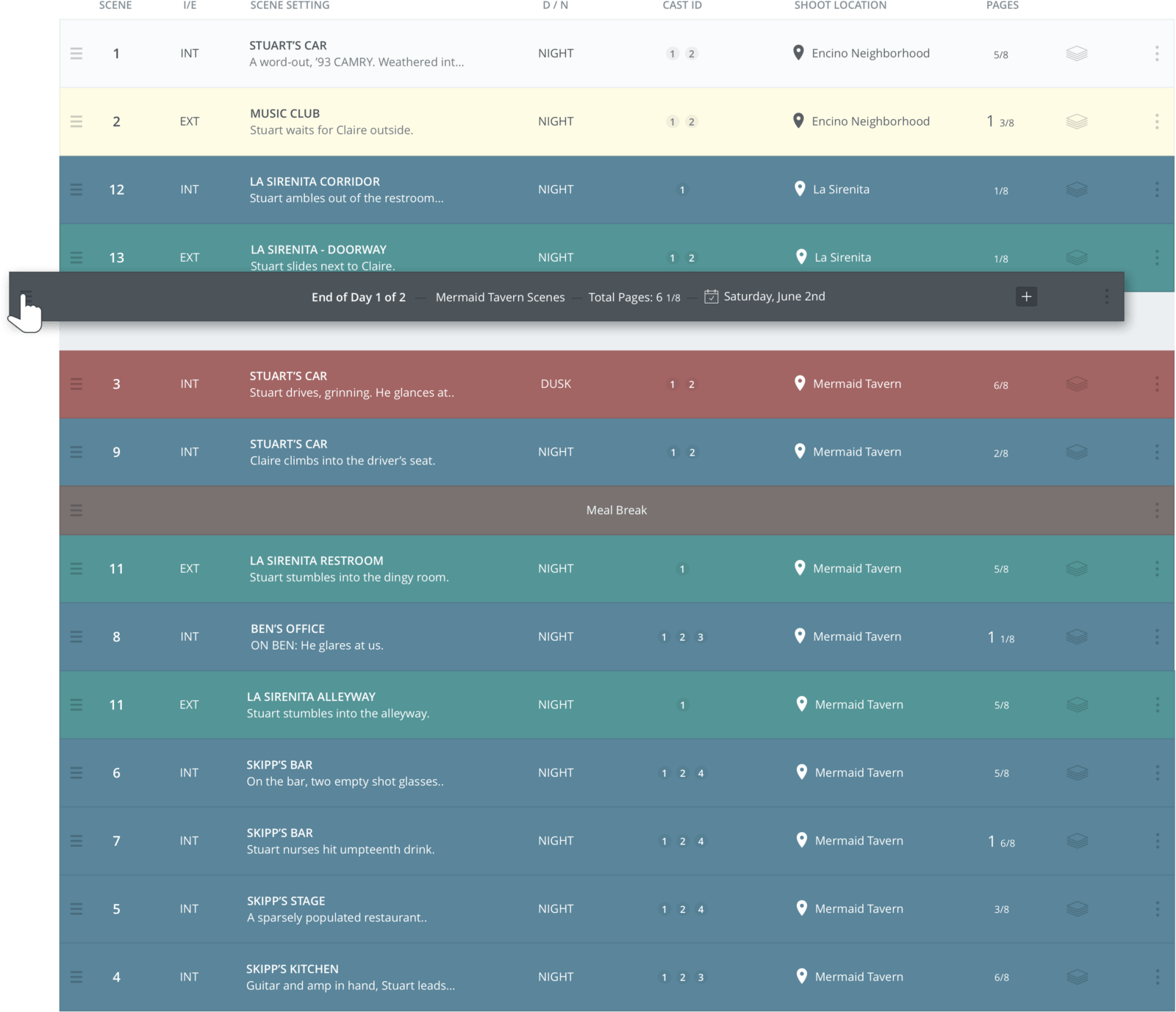 SHOOTING SCHEDULE
Upload scripts, drag-and-drop scenes or setups to reorder them, add day breaks, notes, assign shoot locations and talent. Share shooting schedule with crew.
CONTACT MANAGEMENT
Stay organized by creating custom lists and managing contact details for crew, talent, vendors, clients and background talent. Send messages and share.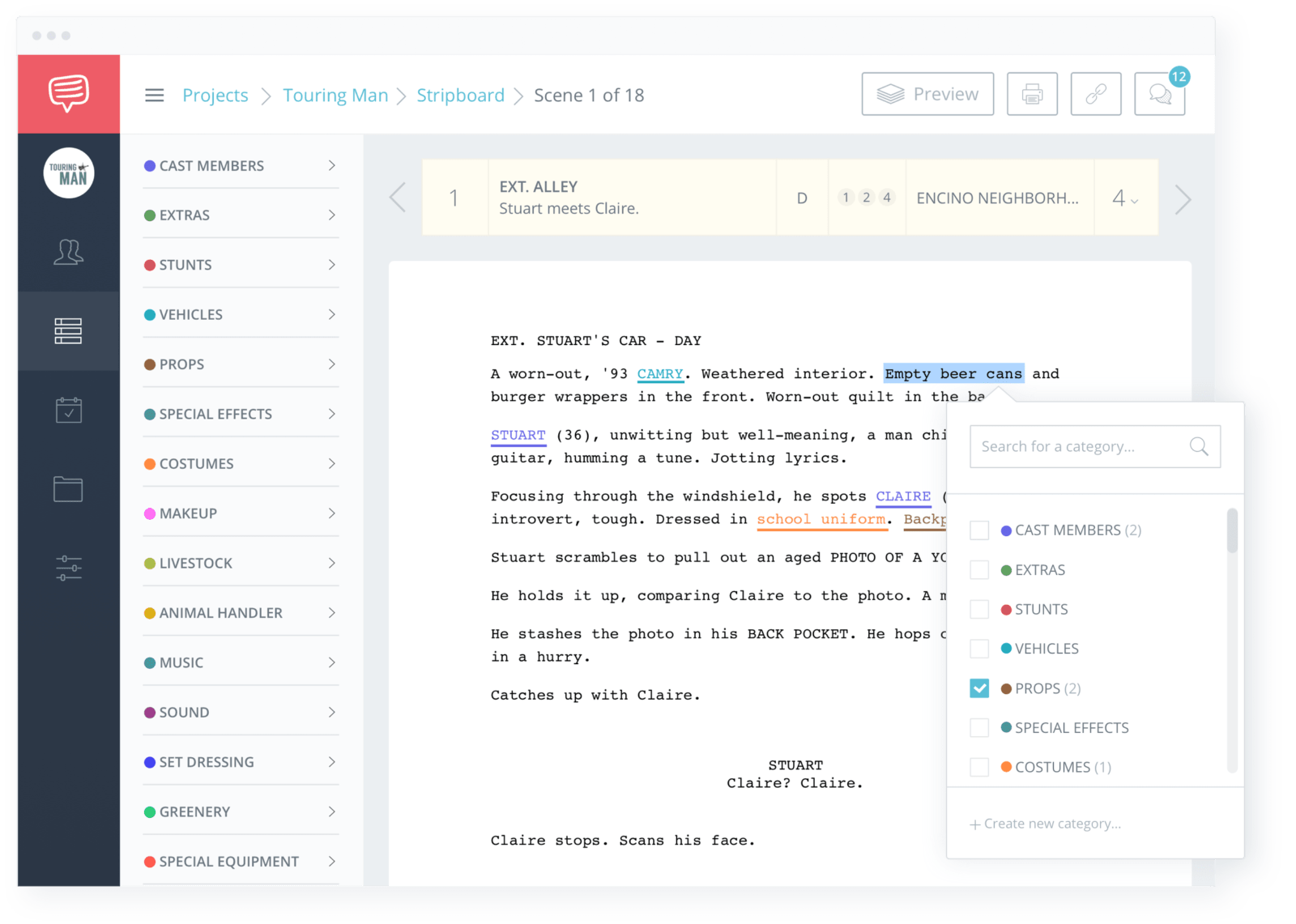 SCRIPT BREAKDOWN
Tag props, wardrobe, talent, gears and more. Import scripts, add scene breakdown notes, shoot locations and generate script breakdown sheets. And share!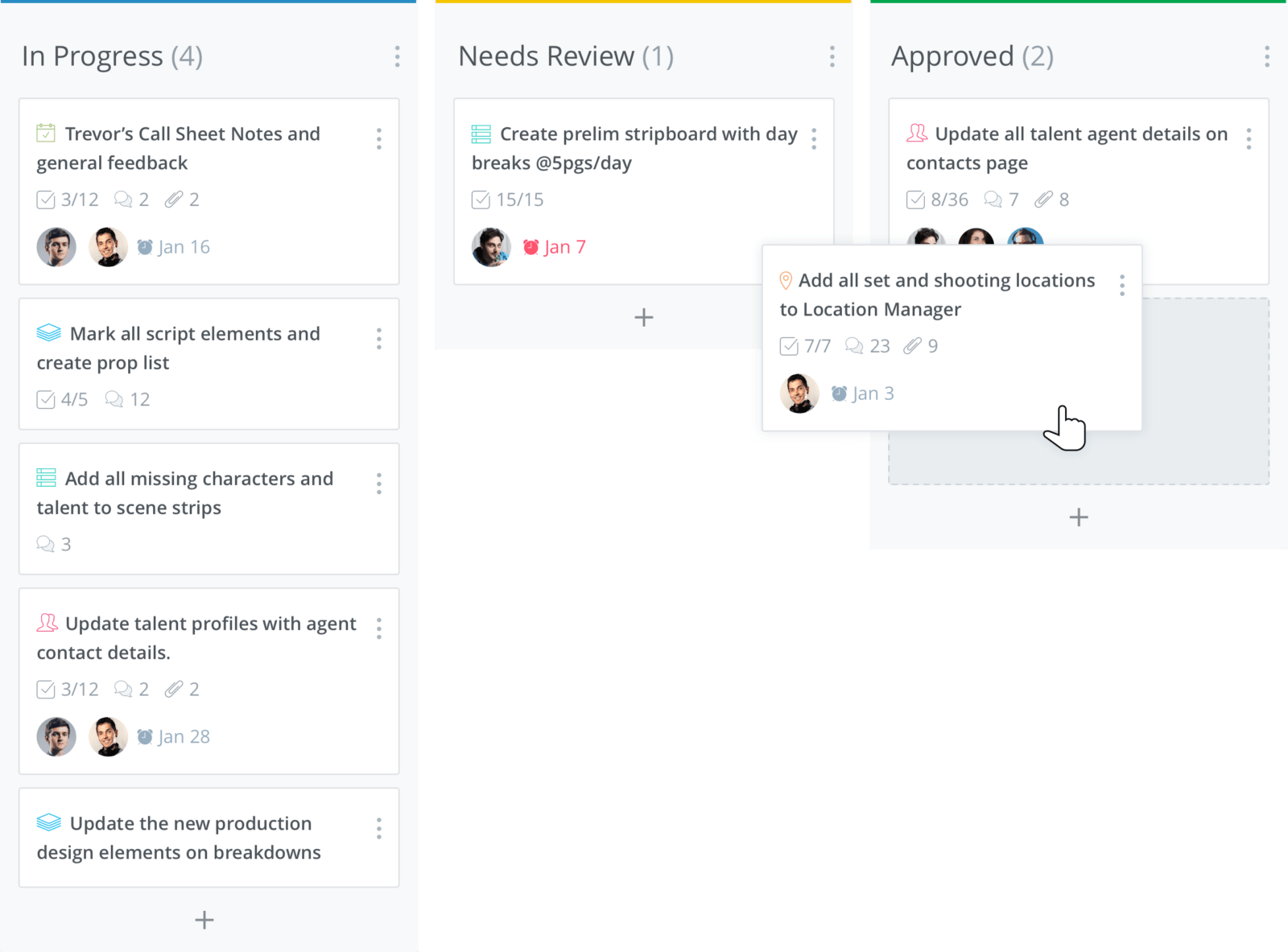 TASKS & CALENDARS
Invite crew, create production calendars, add tasks, deadlines, comments and files. Share release forms, memos, client specs, briefs and moodboards.
---
We recently started using a new combination of softwares which has become extremely critical for our production workflows since we immediately got more organized and efficient. The user friendly design and smart features greatly increases our productivity.
PANA MOGREN


HEAD OF PRODUCTIONS – MOONLAND
VISUALIZE YOUR SHOTS

 
Thanks to the software we are using we can visualize the entire project before we even scout locations or finalize shooting schedule. We can easily swap from shot list to storyboard view with a simple click. Customize aspect ratios, add images, filter columns, add notes and color-code each shot. Approaching pre-and postproduction with seamless user experience.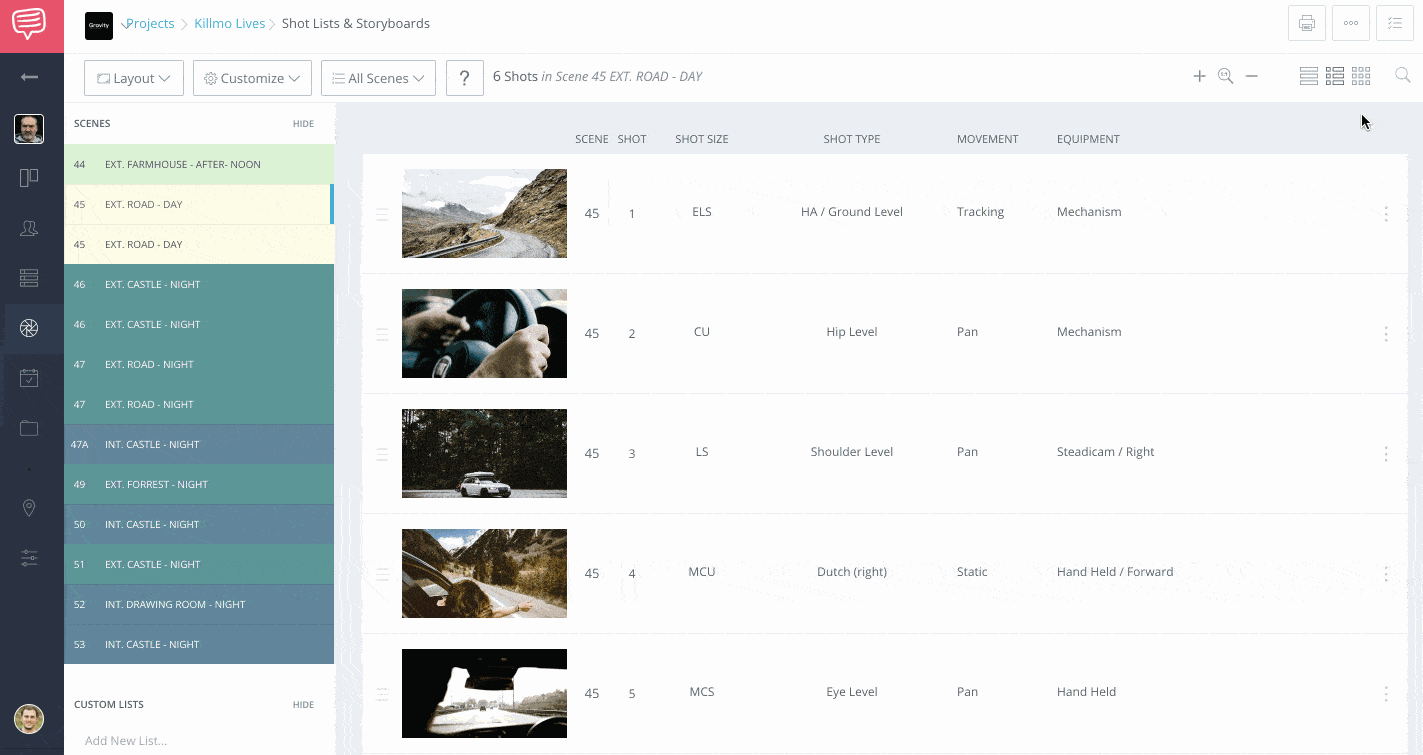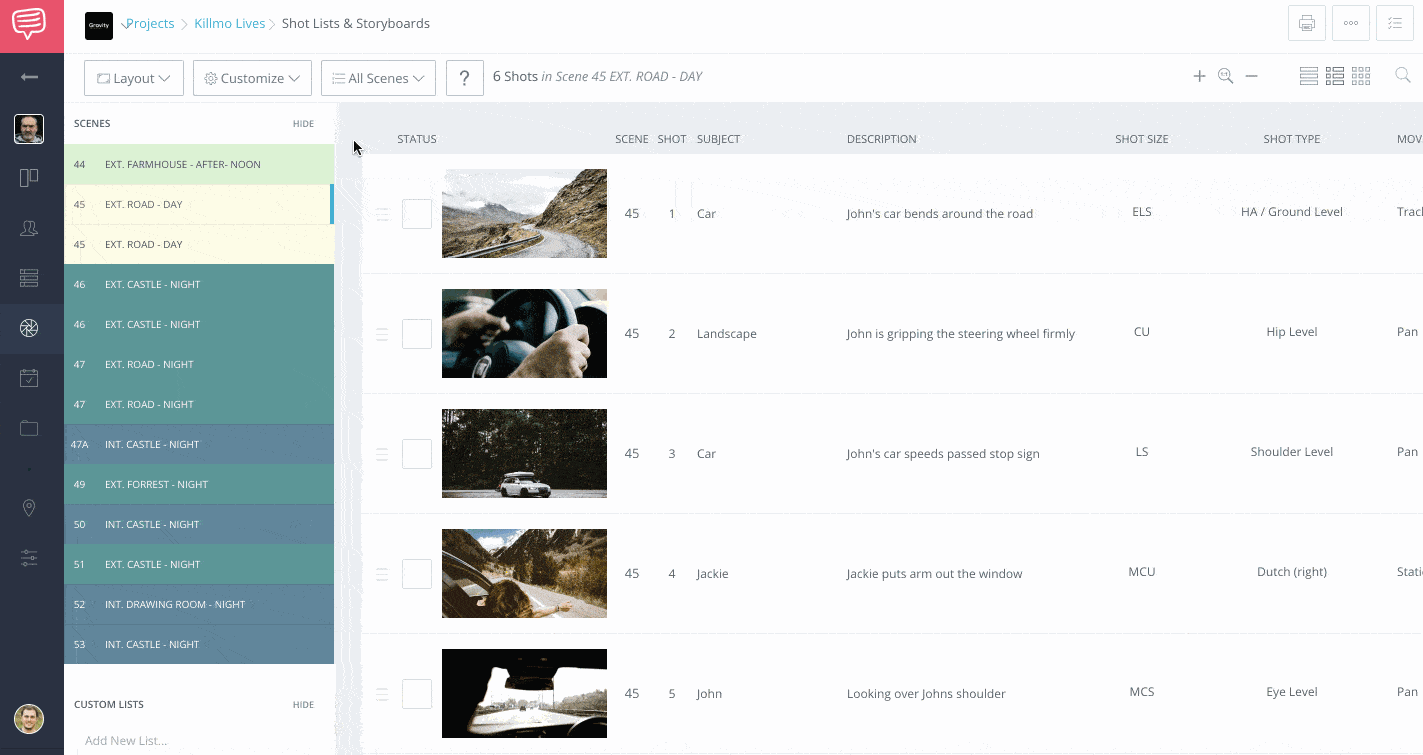 SHARE & COLLABORATE
We keep everyone on the same page, shooting the same project by sharing and collaborating shot lists and storyboards with crew members. Quickly update with the latest changes from script revisions or production meetings. Invite crew members to collaborate in-app to create or comment on the shot list together. With integrated project management features it's easier than ever to assign tasks, upload images, add comments and get things done.
Except our skilled, producers, location managers and location scouts, we are connected with guides and locals with unique experience.
Now we also work with international locations, offering productions for all four seasons. From cities to the most remote destinations on earth.
You want to join our team of location scouts? We are always in the lookout for freelance talents with an eye for cinematic locations.